With housing inventory at an all time low and builders taking over a year to complete new construction, buyers should consider an existing home.
We were so lucky to work with the Wright's. The Wright's have a wonderful skill of being able to envision the potential an existing home has. They have taken this 6452 sq. ft. Spanish Fork home built in 1993 and made it an inspirational gem! The home was on the market for 259 days and the Wright's were able to pick it up for less than $68/sf last year. Mike and Dawn Wright have done most of the work themselves. Dawn loves to find her inspiration from Pinterest.
The Kitchen
The kitchen and family room area was dated. But the Wright's liked the large size of the two rooms and could envision the possibilities of opening up the area and updating the rooms.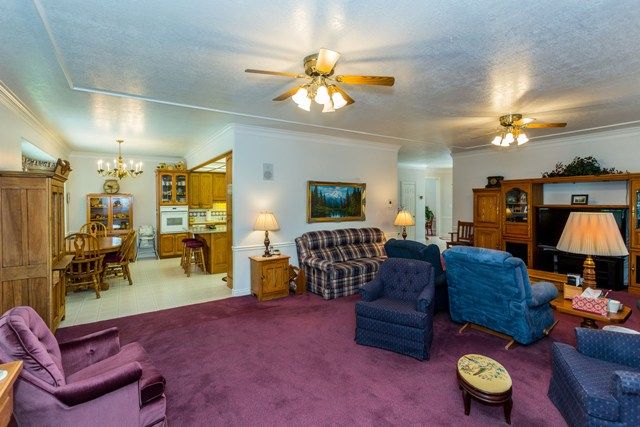 The Result
The Wrights opened up the kitchen area by removing the ceiling of lights and about 10 feet of wall between the kitchen and family room. They added hickory flooring, cherry cabinets, granite counter tops, painted walls, new lighting and appliances. The new layout is AMAZING!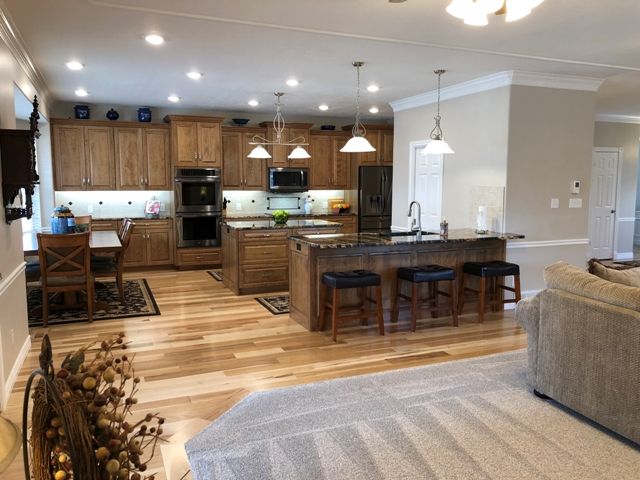 Laundry Room
The old Laundry Room was nice, it has quite a few oak cabinets and has a large utility sink. But wait until you see how the Wright's were able to transform this room!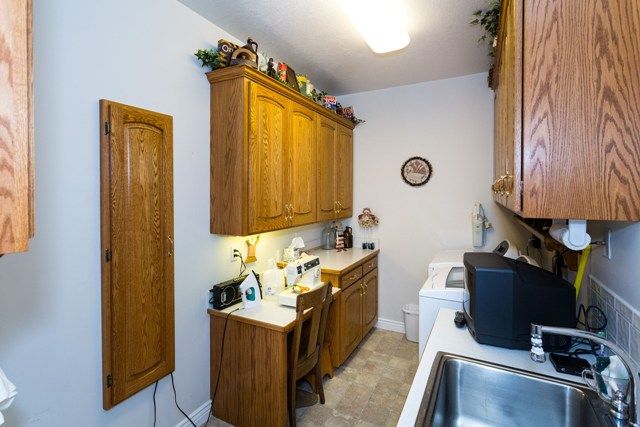 The Result
Laundry might even be fun to do in the new laundry room, it's so beautiful. Existing cabinets were rearranged, painted white, given new hardware and granite counter tops added. A small closet from the master bedroom was removed and the space incorporated in the laundry room. Giving it an additional 5.5 feet in length. This new Laundry Room is definitely Pinterest worthy!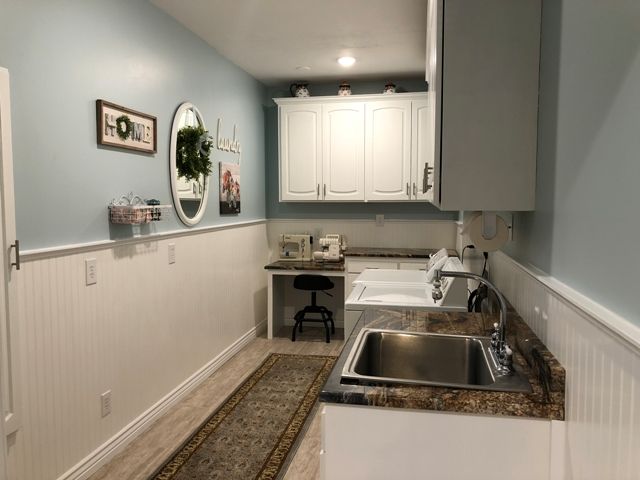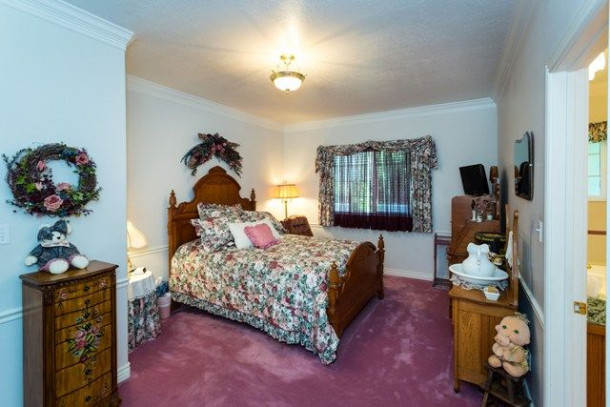 Former Bedroom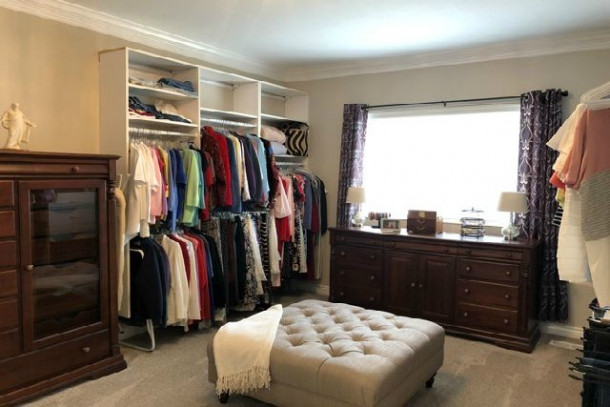 New Walk In Closet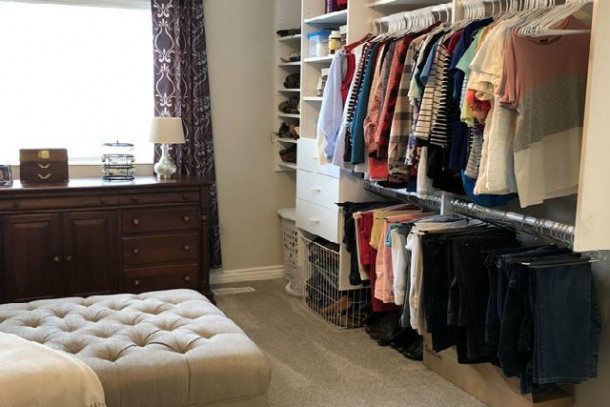 New Walk In Closet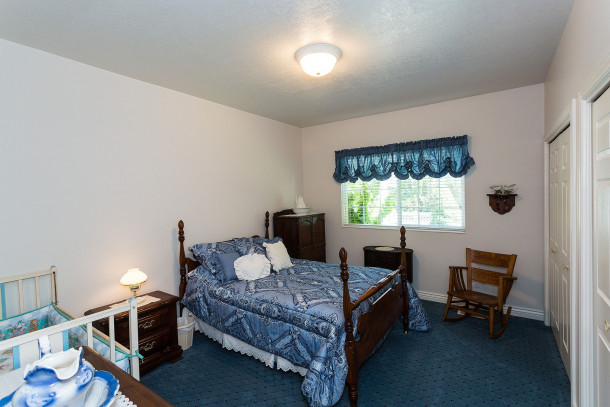 Old Bedroom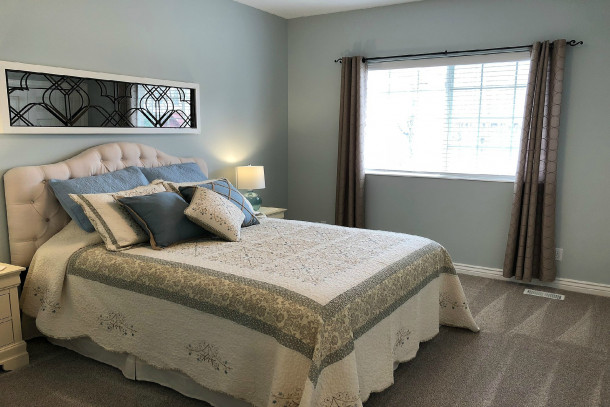 New Bedroom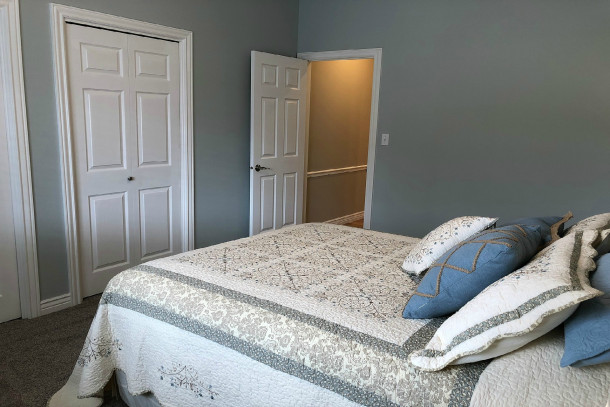 New Bedroom