15 Creative Date Ideas Near Utah County for Your Valentine's Day
15 Creative Date Ideas Near Utah County for Your Valentine's Day
Do flowers and chocolates feel a little stale? Are you tired of waiting hours just to get a seat at your favorite restaurant? Then why not shake up your Valentine's Day celebration. Utah County is full of exciting cultural experiences and little-known activities that can be a breath of fresh air this Valentine's Day. Impress your sweetheart with these creative and unique date ideas that are in or close by to Utah County.
*These may be closed due to Covid, but some offer online streaming.
1. Explore the Butterfly Biosphere at Thanksgiving Point.
Experience something exotic this Valentine's as you indulge in seeing thousands of butterflies from across the world. In addition to a glasshouse filled with tropical plants and vibrant butterflies, the exhibit includes an insectarium and a treehouse play place in case your little ones want to tag along. Learn more here.
Image from Wikimedia Commons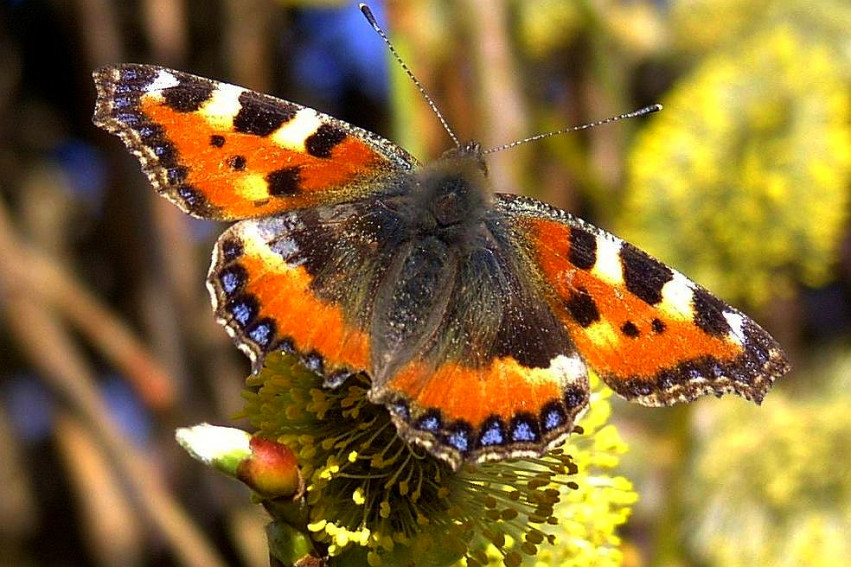 2. Enjoy a little culture on your romantic night out.
Both Brigham Young University and Utah Valley University offer free rotating art exhibits, so if you are interested in seeing Pulitzer prize-winning photography, sculpture gardens, and more check out their current displays. If you head over to UVU, be sure to check out the spectacular Roots of Knowledge stained glass window in their library. It truly is breathtaking.
If you are willing to spend a little money, the Leonardo in Salt Lake City hosts traveling displays that engage the mind and senses. From the Dead Sea Scrolls to mummies, the Leonardo has hosted some real-life treasures.
You might even consider attending Utah's Symphony, a ballet, or the opera. Utah is a Mecca for the performing arts, so you won't run short on options.
Image of the Roots of Knowledge window at UVU, Holdman Studios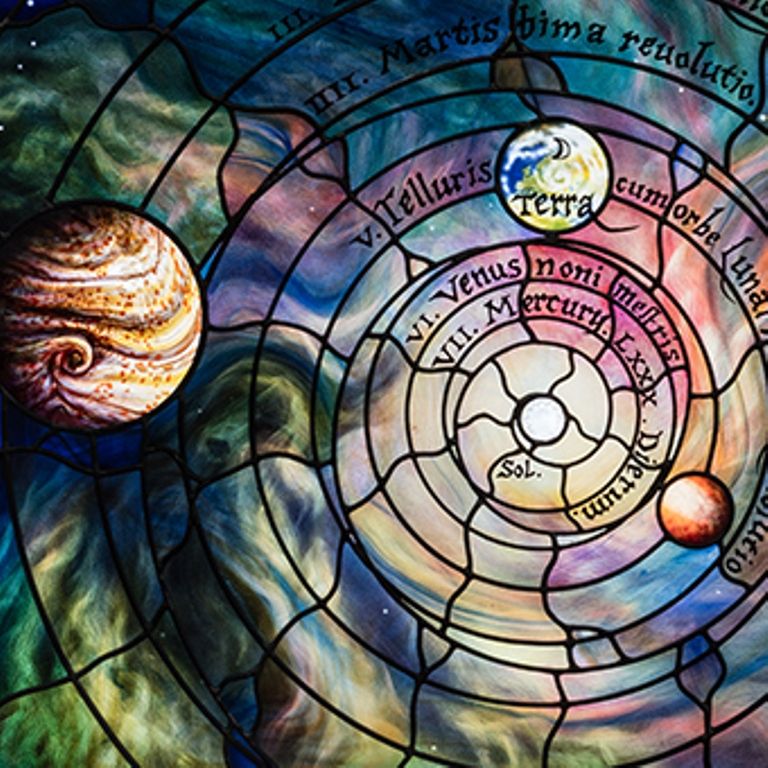 3. Make your love laugh with comedy tickets.
Want to lighten the mood? Try taking your date to Comedy Sportz for a spontaneous improv show. Or, if standup is more your thing, enjoy the family-friendly comedy of Dry Bar Comedy in Provo or the more edgy comedy of Wise Guys in Salt Lake. For a unique comedy experience, try the Deseret Star playhouse where they mix plays, pop culture, and Utah jokes for an interactive performance experience.
Image from Dry Bar Comedy
4. Relive your first date or enjoy a date-night scavenger hunt.
Want to take your sweetheart on a date that really tells them "I love you"? Then recreate your first date or one of your favorite dates together. The more details you can incorporate the better. Try to wear similar clothes, go to the same restaurant, recreate a favorite photo, bring the same flowers, play the same music—whatever details you can think of to let your loved one know you want the night to be special.
If you aren't able to recreate a date, try making a puzzle out of one of your favorite pictures, doing a miniature scavenger hunt. Take your sweetheart to some of the places where you have shared beautiful memories together. More importantly, reminisce about those memories. Tell your sweetheart why you love doing these activities with them. Reflect on how much has changed over your years together but how you love them just the same.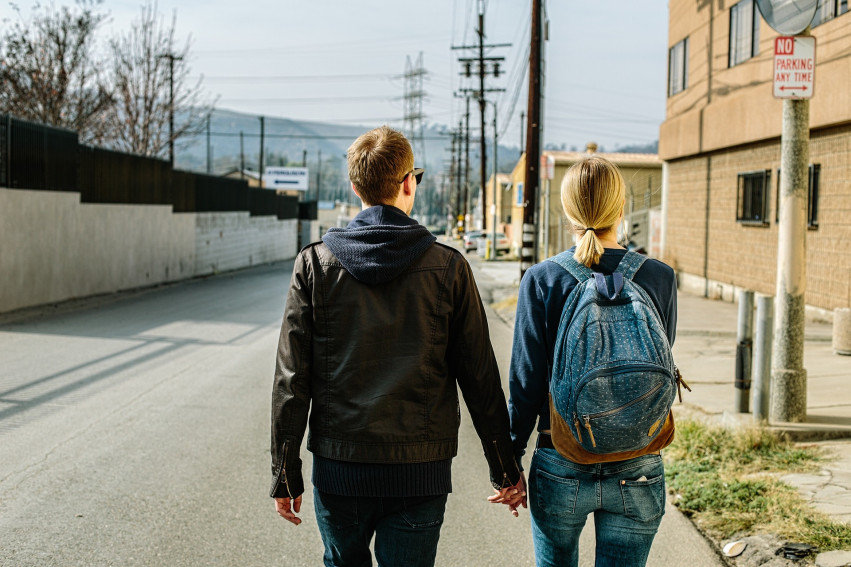 5. Relive your childhood with trampolines, skates, or arcade games.
If you need a switch up from the pressures of adult life, try regressing to your childhood years for one night. Grab some cotton candy or your favorite childhood treats. Take a cruise around classic skating. Try some extreme trampolining. Try to win a parachute or silly putty from Nickel City. Enjoy bowling or miniature golfing at Fat Cats. Go to All a Dollar and buy whatever toys or silly string you want. Both you and your date will appreciate the chance to have a little carefree fun.
Image from getairhangtime.com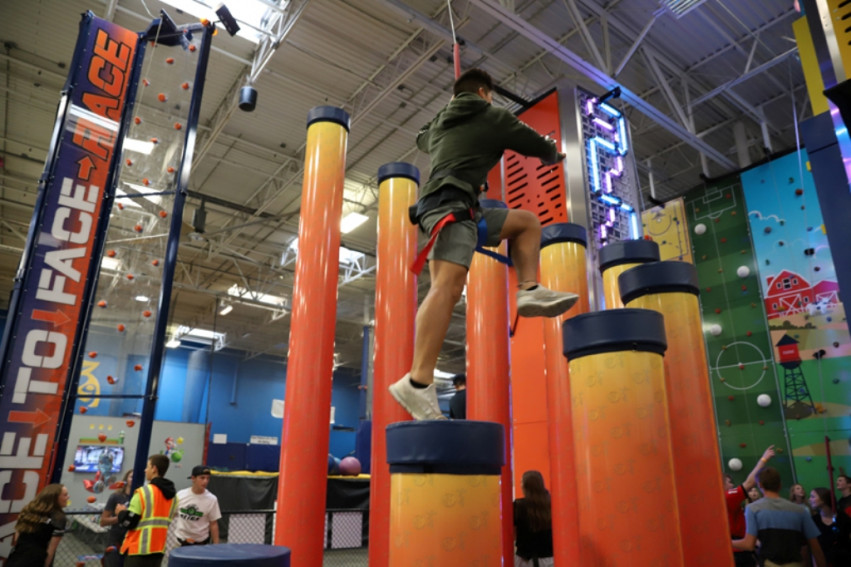 6. Enjoy the great outdoors together.
If adventure is more up your alley, try something exciting and active for your Valentine's. Even though the winter winds have set in, there is still plenty of fun you can have outdoors. Snowshoeing up American Fork or Rock Canyon, sledding at Soldier Hollow or Rock Canyon park, skiing at Sundance, or ice caving are great to ways to enjoy the sunshine and some alone time. Or hike to Fifth Water Hot Springs up Spanish Fork Canyon for an enchanting walk followed by a long soak in natural hot springs.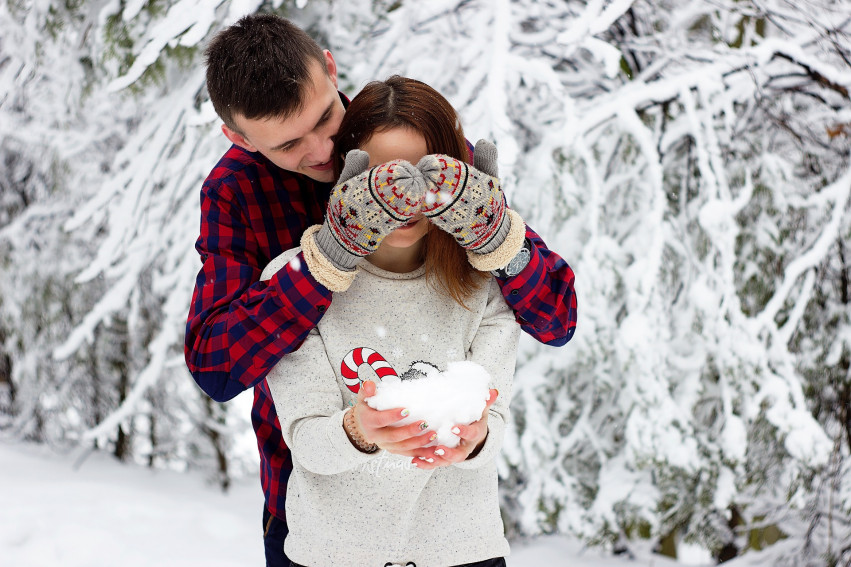 7. Get your adrenaline pumping with indoor skydiving, surfing, axe throwing, or rock climbing.
If you are looking for more of a date night instead of a day hike, try indoor surfing at Provo Beach. Or test your skills with a little axe throwing at Phat Axe, True North, or Kiss My Axe. Do a little rock climbing at the Quarry or Momentum. Or test your strength at the Ninja Playground, which features Ninja Warrior training equipment. The possibilities are endless.
Image from theninjaplayground.com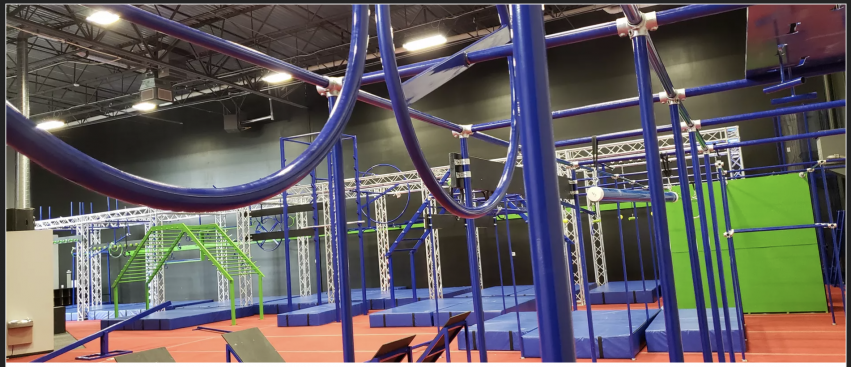 8. Take a historic ride on the Heber Valley Railroad
If you want to go for the unexpected, try taking your love for a Heber Valley Valentine's train ride. This two-hour ride through the canyon includes cheese, chocolates, and sparkling cider.
Image from Heber Valley Railroad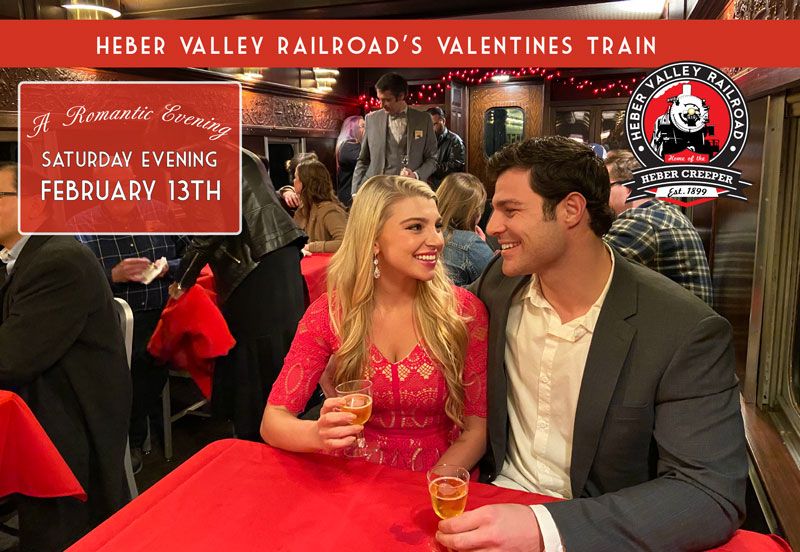 9. Relax in some hot springs or pamper yourself at a spa.
If you and your sweetheart prefer taking a relaxing break for your Valentine's, visit the Crater in Midway for a dip in a geothermic spring. Or get a couple's massage, pedicures, or a full spa package to enjoy together. Even a trip to the tanning beds and some takeout dinner can be a change from the normal chaos of life.
Image from homesteadresort.com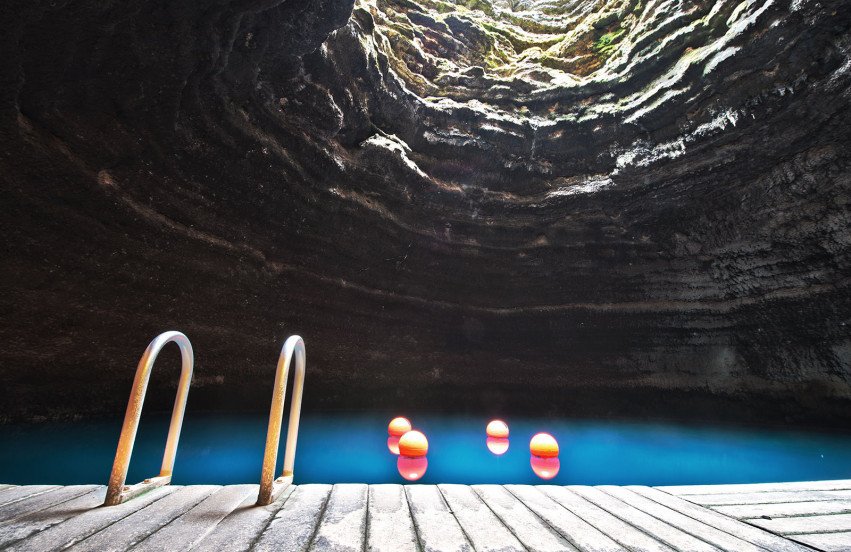 10. Hold hands ice skating or learn new winter sports.
For a traditional night of ice skating, visit Peaks' skating. But if you have been itching to learn curling or to go on a cosmic skate, head out to Utah's Olympic Oval for a host of fun winter sports.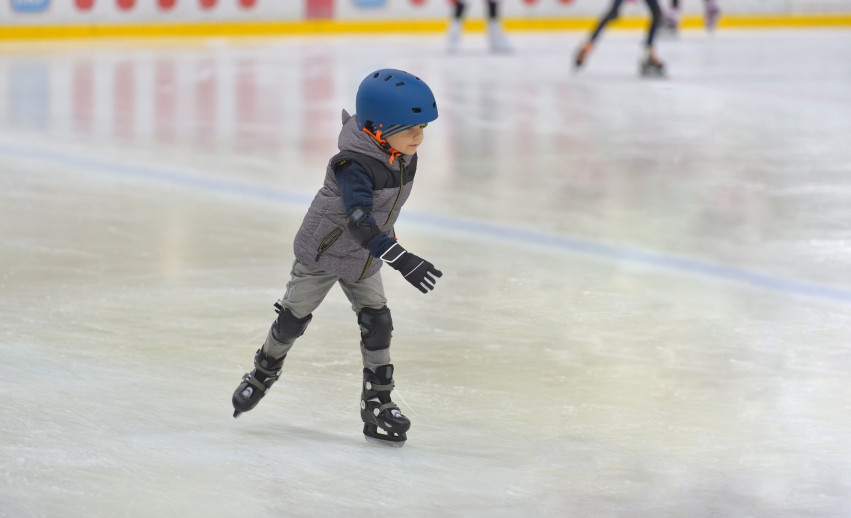 11. Take a stroll around Utah's zoo, aquarium, or aviary.
We often think of the zoo or aquarium as a big family event. Why not simplify and enjoy attending Utah's Hogle Zoo, the Living Planet Aquarium, and the Tracy Aviary with your sweetheart. Enjoy some of the world's most fascinating animals and the chance to spend time together.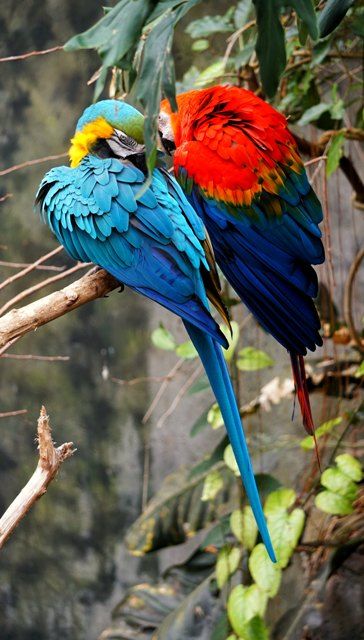 12. Do some restaurant hopping.
Can't settle on a place to eat? Or do you want to jazz up the traditional Valentine's dinner? Try restaurant hopping by eating an appetizer, a few courses, and dessert at different restaurants. Whether you are daring and try something new or stick to the classics, this is sure to please your palette. Since Valentine's time is notorious for busy restaurants, be sure to set a game plan and get reservations. Or order all the items to go and have a picnic in your living room.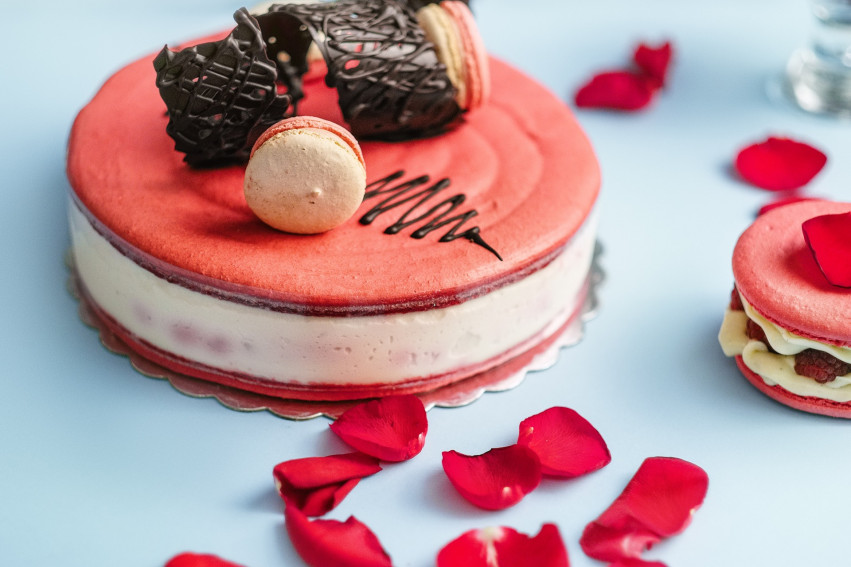 13. Celebrate St. George's Day by buying a book together.
Do you feel like Valentine's Day is too busy, expensive, or commercialized? Then try doing something lowkey on Valentine's Day and instead celebrate your day of love on St. George's Day, April 23, which is considered the day of love in Barcelona, Spain. Or if you need ideas for February 14, celebrate Valentine's Day in St. George style. In Spain, St. George's Day is traditionally celebrated by sweethearts giving each other a book and a rose, so head to a bookshop together, get some hot chocolate, and snuggle in for a good read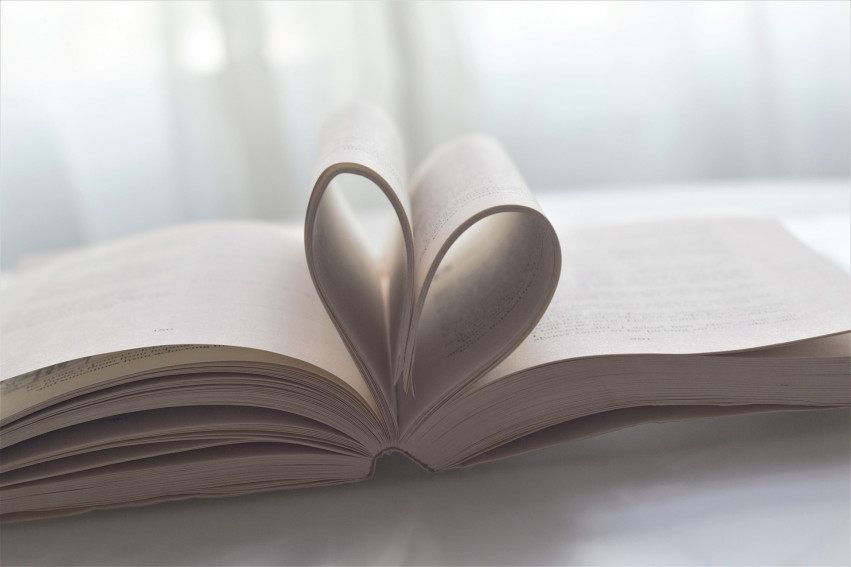 14. Go to a sporting event or enjoy a movie-a-thon.
Might be limited with Covid.
When thinking about sports teams and Utah, the first two teams that likely pop into everyone's head are the Utah Jazz or Real Salt Lake. But did you know we also have football, hockey, and rugby games you can watch as early as February? Check out the Utah Grizzlies for some hockey action, the Salt Lake Stallions for some local football, or the Utah Warriors for an exciting rugby matchup. And then, of course, there are also collegiate games to consider. Trust me, there is no shortage of sporting events to attend in Utah in the winter.
But if the crowds at sports arenas make you anxious, try going to a movie-a-thon with your sweetheart. Plan out a few back-to-back movies you can see at your local movie theater and indulge in some popcorn and snacks.
Photo from Utah Grizzlies-FB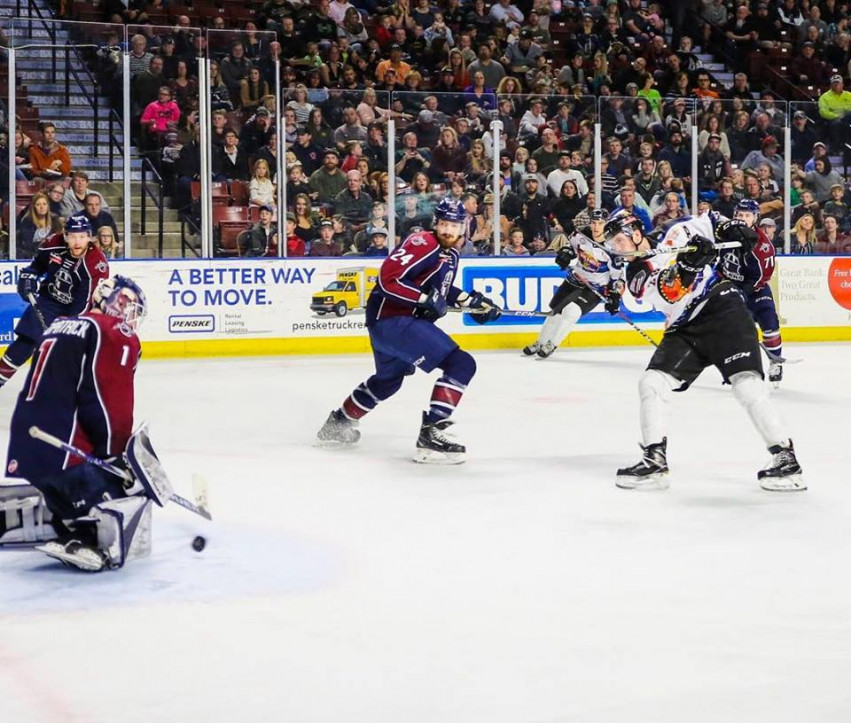 15. Test your brain with an escape room or a quest at Evermore.
Escape rooms are popping up everywhere in Utah, so you might want to find out why they're all the craze by testing one out yourself. Or you can explore Utah's new fantasy emersion experience at Evermore, where myths come to life as you work to fulfill a special quest. You and your sweetheart can work together to find out the clues and riddles, testing your minds as you have some fun together.