"Sourdough Crack": Artisan Bread Made Fresh in Utah County
Sourdough bread has been around for a few millennia. In fact, it's believed to have originated in ancient Egypt around 1500 BC. Those of us who love nothing more than sinking our teeth into a hot, fresh loaf understand why the baked good remains popular over 3,500 years later.
But there is more to sourdough than meets the eye. In fact, according to Healthline, sourdough is one of the healthiest of all the breads. "Sourdough bread is a great alternative to conventional bread," the article states. "Its lower phytate levels make it more nutritious and easier to digest. Sourdough bread also seems less likely to spike your blood sugar levels, which makes it an option for those monitoring their blood sugar."
While sourdough bread contains higher levels of folate and antioxidants, lower levels of gluten, and has prebiotic- and probiotic-like properties that may improve digestion, it's important to note that it still contains gluten, so while it might be easier on the stomach, those with celiac disease or gluten allergies or intolerances should avoid it.
One man who understands the benefits of sourdough both for your stomach and taste buds is John Arbon, who founded Cast Iron Bakery in 2019. Before discovering his love for baking, John sold sleeping bags. A few years ago, he made a hobby of perfecting a simple sourdough loaf, and soon that hobby transformed into his own bakery with his bread sold in Good Earth as well as featured in the dishes at Ginger's Garden Cafe.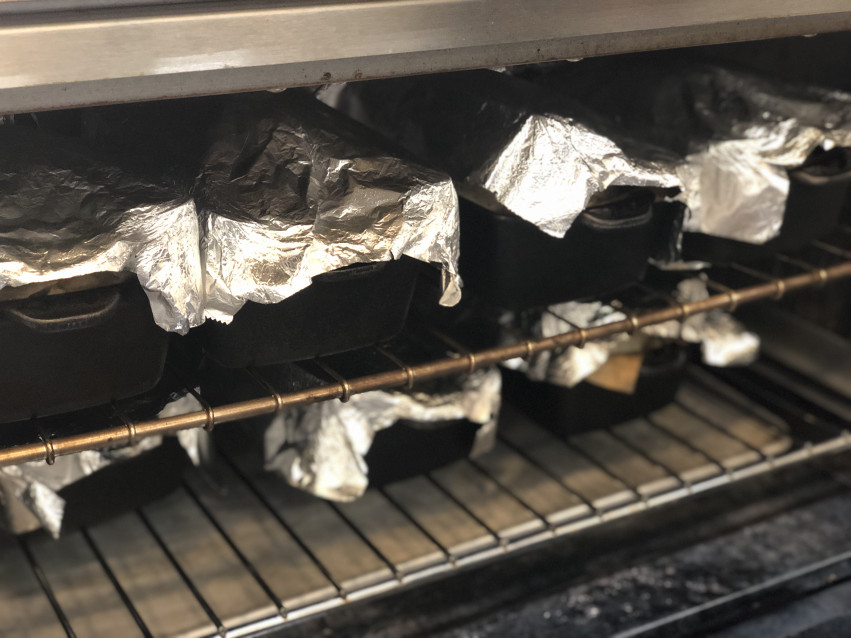 About Cast Iron Bakery, John says it's "energized with a love of the simple things in life. Commercial breads just don't produce the same amount of satisfaction. Nor do I find them as satisfying. So, I turned to making my own, and making it in a time-proven way that increases the benefits."
He continues, "I enjoy sourdough. I enjoy sharing my bread with you and watching the blissful satisfaction on your face as you take your first bite. And because of that joy, I don't want to be big. I want to be personal, interactive, and basic enough that I can still support my family, enjoy life as it comes, and be creative. Cast Iron Bakery is all about sharing the good and simple things in life."
John's sourdough is not only mouthwatering; it's also creative. Every month, John invents new flavor combinations to compliment the fresh sourdough taste. Among his most popular are jalapeno and cheddar and cranberry and walnut. To learn more about Cast Iron Bakery, visit their website here.
For more insights into Utah County's unique culture, check out our blog or follow us on Facebook or YouTube.