LaCasita: The story behind the legend
Meet Charlie Hesselgesser…
Over four decades ago, a man approached Luis Muzquiz Sr. with an unusual offer. Luis and his wife worked in a little Mexican restaurant in Southern California, and a customer who was a regular at the joint told Luis he and his family should open their own Mexican restaurant in Utah. Luis was flattered but didn't seriously consider the idea until the customer offered to front Luis the money to start his own restaurant. The friendship between Luis Sr. and Charlie is depicted on a wall in the restaurant.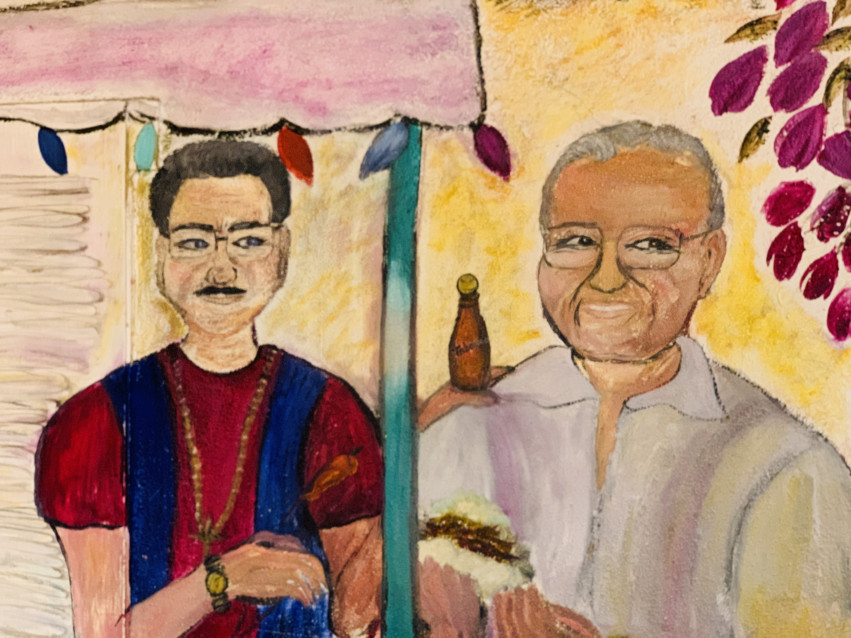 A local icon is born…
Shortly after, Luis packed up his family and made the trek to Utah. When he arrived in Utah County, Luis Muzquiz Jr. explains that his father "fell in love with the valley." He continues, "He pulls into this little town of Springville, and he's like, 'This place is amazing. This is where I want to do it.' And it's like it was meant to be."
While driving through Springville, Luis found a closed restaurant and knew this town would be the perfect location to open his business and raise a family. That day in the late 1970s, La Casita was born.
41 years later…
Forty-one years later, La Casita is a Utah County classic that has won awards as the best Mexican food in Utah County from the Daily Herald and Utah Valley Magazine. "La Casita has turned into an icon," Luis Jr. says. But the great taste La Casita is known for didn't come without sacrifice. In the beginning, Luis Sr. had to do everything by hand, from grating the cheese to cooking all the meals. As Luis and his wife worked to establish their new restaurant, many locals would help out because they loved the food so much.
Because of this unique history, Luis Jr. says, "We have a feeling here that all our customers are family."
Visit La Casita at 333 N. Main St. in Springville or connect with them on Facebook here.