Sadie was living in student housing near Utah Valley University. Mike and Kenna Wagner had mentioned to Sadie that she should look at purchasing a townhouse and renting out some bedrooms to her friends. They had helped other young people living in student housing successfully with this process; where the rents help pay for most of the mortgage payment.
"When I started thinking about buying a house I knew I could talk to Mike and Kenna to get more information about the process and qualifications involved, without feeling pressured into finding and buying a home quickly."
Sadie finds the perfect place…
"I felt really well taken care of throughout the entire process," said Sadie. The Wagner's took me back to the townhouse on several different occasions so I could look at it again and show my parents.
"I remember when the home inspector sent over the report, it was hard to determine what all the different pictures and explanations were about. Mike explained everything, helping me to feel more confident about the townhouse I was buying."
" I probably asked a zillion questions, every time the answer to my question was explained to me and they helped me to understand what it was and why it was important. That was one of the most helpful things they did for me through the whole process. I never felt nervous, intimidated or dumb for asking anything. I felt like Mike & Kenna were there for me and always had my back," explained Sadie.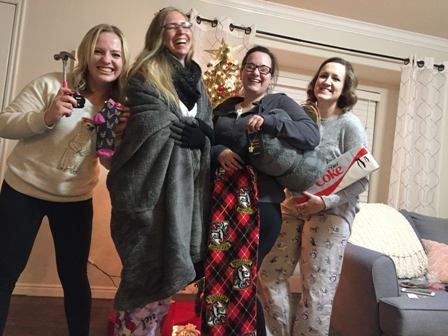 "I'd recommend anyone and everyone to work with the Wagner's when buying a home, especially a first home!"
They are both easy to work with and like I said before, I felt like they had my best interest in mind. I loved my experience and hope everyone can have the same experience of working with someone they trust and someone who makes the process easy and exciting for them."
The next chapter begins…
Sadie is engaged, and the wedding is just around the corner. She thinks it is nice to have options when it comes to the townhouse. They could make it their first home together, rent out all the bedrooms for additional monthly income, or sell it since she has built a nice amount of equity over the past 2 years.
We love that Sadie put her trust in us to help her navigate what can sometimes be a stressful time.
"The Wagner's definitely exceeded all expectations! They were so helpful and made everything so easy. After signing all the papers I was ready to buy another home because I'd had such an enjoyable experience."